I mentioned this project earlier, now that I pretty much have all the parts and pieces I'm posting it.
The receiver is a 43 Izhevsk, It was a 91/30... some body had already cut the barrel down.

The Barrel is a UK-59 barrel that Classic Arms was selling a while back. I still need to do some more work on it before I can torque it on.
I removed the original barrel that was on the receiver... I'm guess it took around 300 ft-lbs.
I did some work on the bolt and action. I lapped the lugs, slicked up the bolt, cut the original bolt off and welded an RSI bolt on the body. I drilled and tapped the receiver for the RSI base (I used the original barrel to make sure I was level when I &Ted), I bedded the base with JB weld... Now I have 100% contact with the receiver, and no gap between the base and receiver.
Since I'll be using a Timney trigger, I turned down the cocking peice also.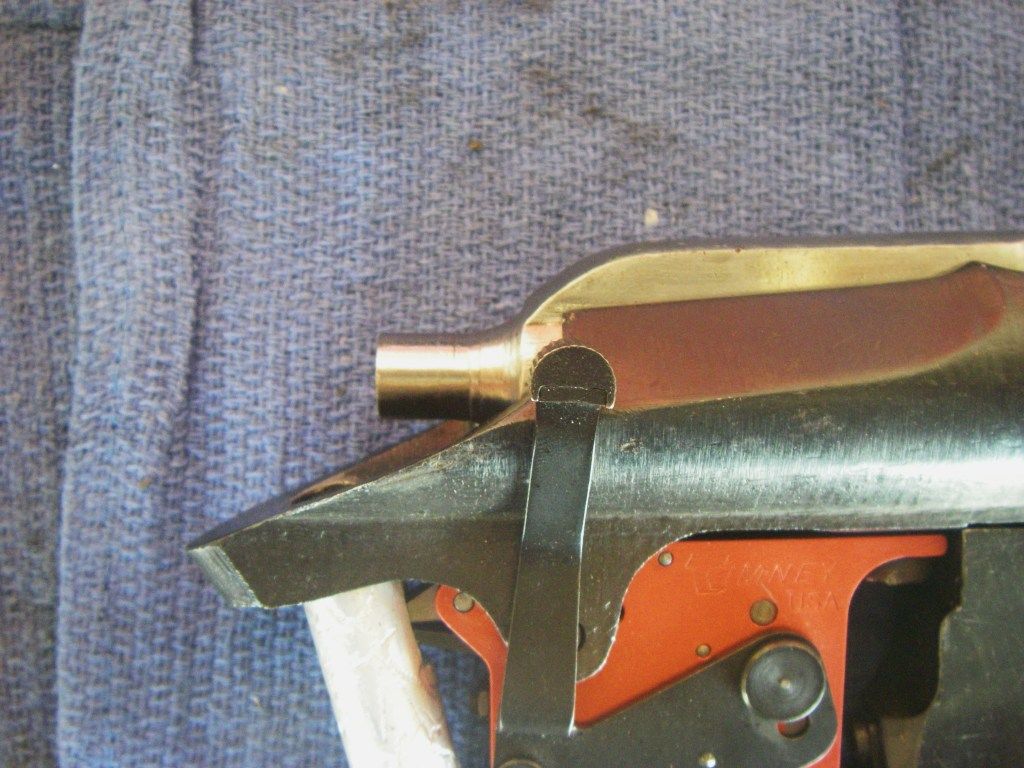 I made a template stock, and had the gunsmithing school close by use there replicator and cut out this stock from a black/grey laminate blank.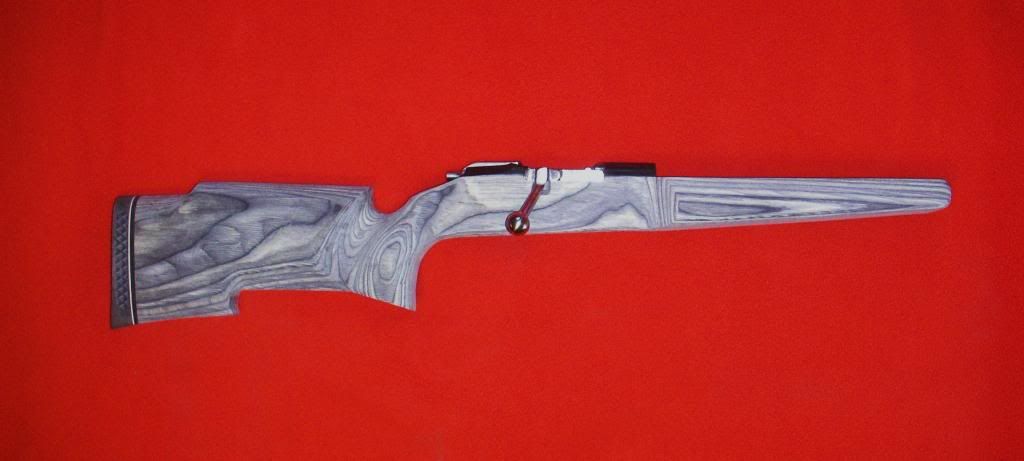 The forend is 3" wide... plenty of meat for that heavy barrel.
I'm going to put an adjustable cheek piece on it, and finish the stock with tru-oil to a glass-like appearance.
I'm going to use grey Duracoat on the receiver, magazine, barrel, base, and rings. The bolt and all the small parts will be black. Overall it will have a smart grey/black two tone look.
I'll keep posting pictures and updates as I progress!!