I bought this old man about a year ago sight unseen. I didn't really know much about the Mosin Nagant family, but I have a connection to the city, so I wanted something from there.
To my delight it has a shiny bore that has not been counter-bored. The crown is in very good condition.
The bluing is excellent. The wood is dinged up and dented and scratched, but I choose to view that as history and will leave it as is. The rifle shoots better than I do. This was the first 5 shots I took with Russian milsurp ammo. I think the fliers are the first 2 shots. I wasn't quite ready for the boom.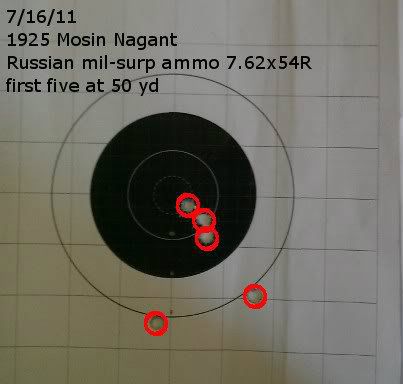 It does much better with Prvi Partizan commercial ammo. I am about to start reloading, so we'll see how good it can get.